Speech and Language
Therapy in Your Home
Ms. Paula, SLP, is a bilingual (Spanish-English) speech-language pathology practice, where we provide comprehensive speech and language evaluations, treatment, consultation, and training to meet diverse client needs via telehealth.
From pediatric speech therapy to stuttering treatment for adults, therapeutic interventions are targeted to address specific needs and tailored for individual success. Therapy is customized for each client to improve one's quality of life. Our approach is anchored by family engagement and participation to enhance and accelerate the outcomes of therapy.
​​​Compassionate, Individualized Speech Therapy
For Diverse Needs
​Terapia del habla compasiva e individualizada ​
para diversas necesidades
Speech Therapy for Kids and Adults
We specialize in social communication therapy, cognitive-communication, AAC, and much more.
We provide speech therapy for toddlers, children's speech therapy, and therapy for adolescents. All our pediatric speech therapy services are targeted for specific needs, guided by functional goals, and tailored to your child's individual success.
Our mission is to improve the quality of life of bilingual children with language delays or disorders by enhancing receptive and expressive language skills, developing communication techniques, and boosting self esteem.
Are you concerned about your child's speech language development?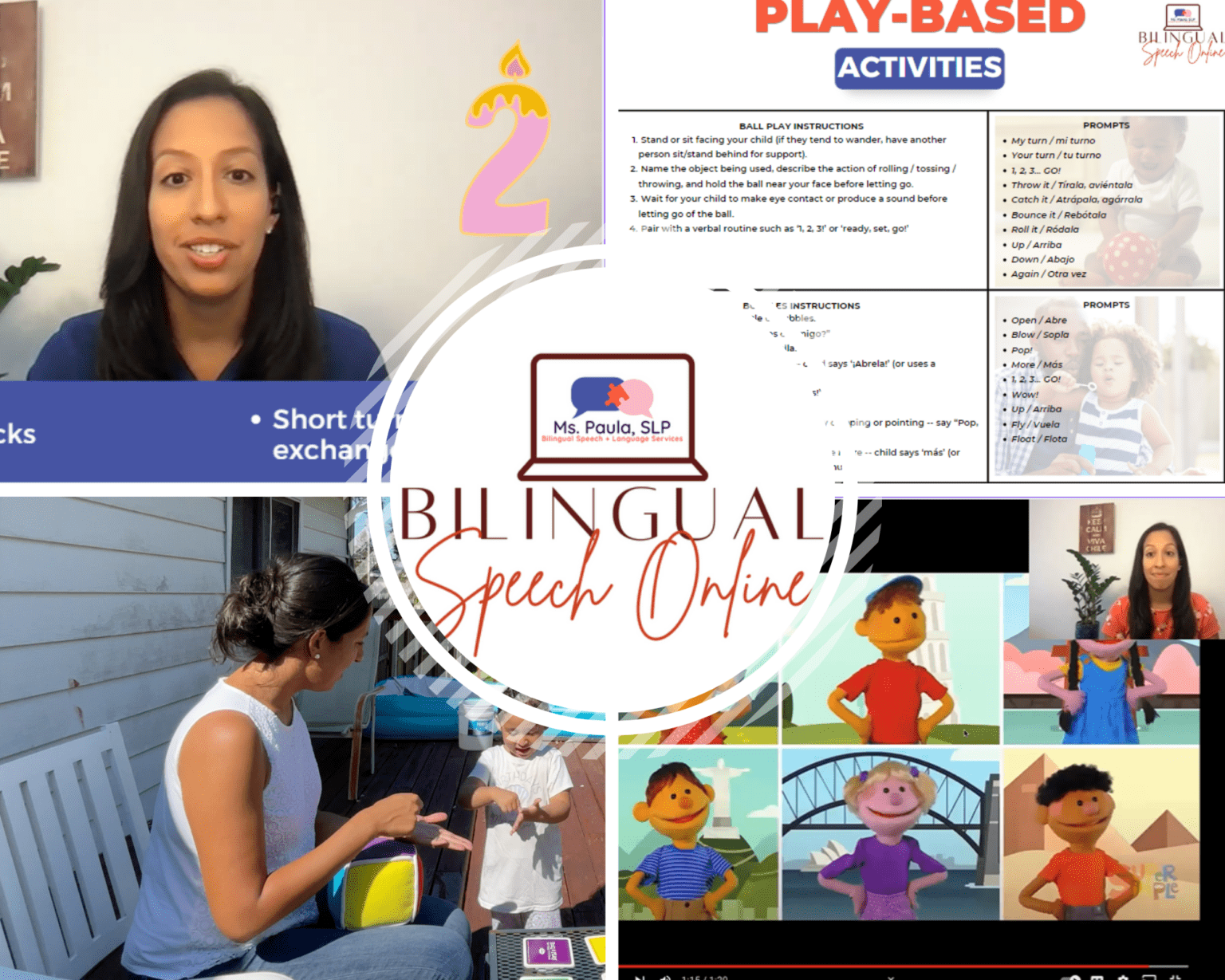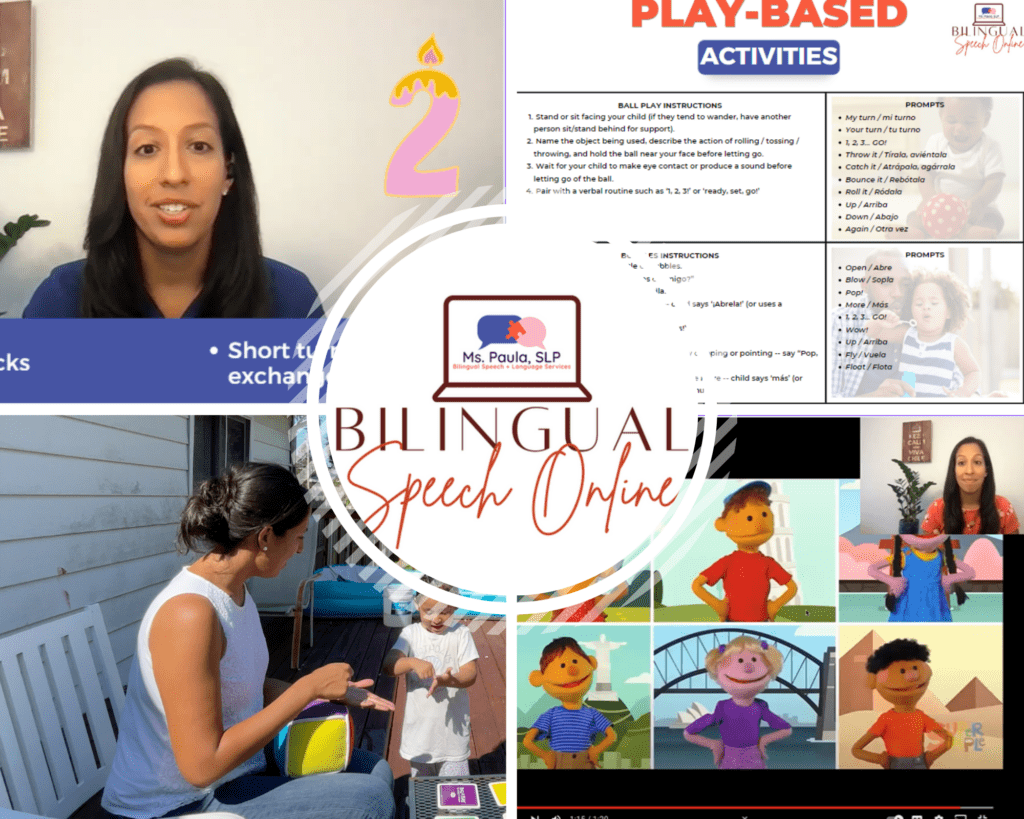 Transform Your Child's Bilingual Language Development in Just 12 Weeks!
Feel empowered to support your young child with Bilingual Speech Online, our done-with-you parent coaching program designed for Spanish-English families.
Not sure about your child's spech or language development?
Take this quick 6-question diagnostic quiz and we will send you a video helping you understand whether your child is developing below, at, or above expectations for their age.
Our Language Therapy Services
Pediatric & Adult ​Speech-Language Therapy
Targeted to specific needs, guided by functional goals, and tailored for your individual success.
Screenings & Evaluations
Speech, language, and feeding screenings and formal evaluations for children and adults who speak English and Spanish.
Additional Services for ​​Diverse Clients
Consultation and collaboration with educators, other private providers, and institutions. All our services are bilingual.
Individualized therapeutic intervention targeting specific needs

Monolingual or bilingual (Spanish-English)

Recent evaluation required

May be covered by insurance

1-on-1 therapy with dedicated SLP

$125 / 45-min session (private pay rate)
General curriculum designed to support common language delays

Parents / caregivers of ages 1-3

Bilingual (Spanish-English)

6-week or 12-week program

Weekly modules + periodic live 1-on-1 sessions with dedicated bilingual SLP
Ms. Paula, SLP provides expert services to our neighbors in:
Private Speech Therapy for Individuals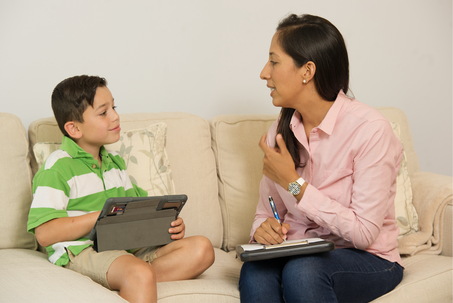 Professional, compassionate therapy services
Ms. Paula, SLP provides speech, language, and feeding screenings and formal evaluations for patients who speak English and Spanish. From toddlers to adults, we treat everyone in need.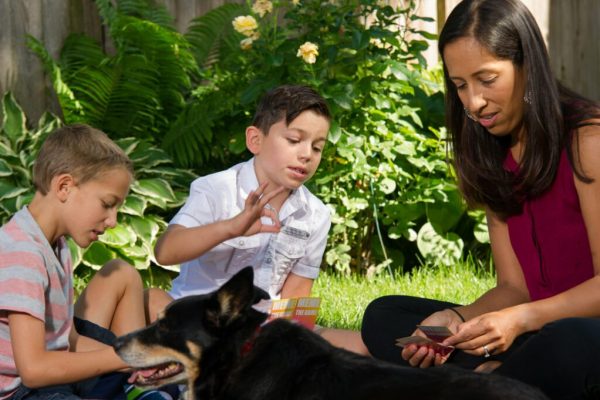 We take pride in providing effective, individualized services to support clients' needs. Appointments occur via telehealth ​using a HIPAA-compliant video conferencing platform.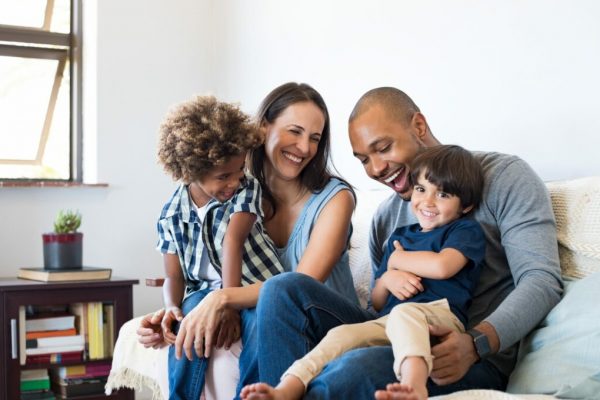 Our team of expert pediatric speech therapists and support staff are dedicated to a family-centric approach that puts your family front and center. Our services are tailored with you in mind.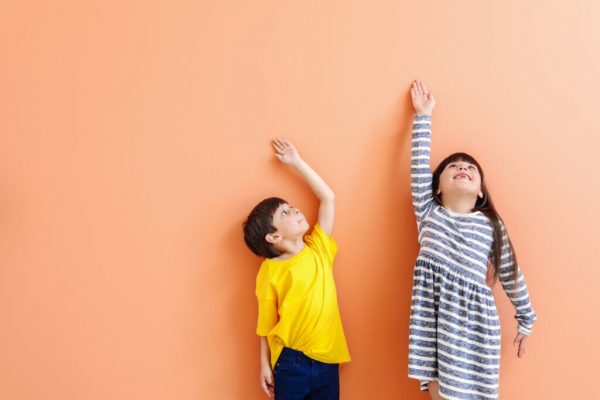 We prioritize long-term growth
Therapy is about the future. We provide all our patients with the essential tools, skills, and confidence they need to grow, thrive, and realize their full potential.
As a bilingual speech-language pathologist, I've helped hundreds of children improve their communication skills. After working with diverse clients across many settings, I firmly believe that family engagement and parent participation enhance and accelerate intervention outcomes.
My parents immigrated from Chile, but we only spoke English at home. I committed to learning Spanish, went on to become a bilingual developmental expert, and discovered my passion for serving families like yours!
I take pride in equipping clients with the knowledge and skills to impact their speech and language development at home. Real progress is made between sessions by implementing learned strategies and incorporating them into daily routines with repeated practice.
I welcome your family as an extension of mine and look forward to guiding you through this journey of becoming a strong, skilled bilingual communicator!
Speech Therapy for Everyone Who Needs It
We serve diverse clients in our local Chicago community. We work with children and adults with:
Articulation disorders:

difficulties producing certain types of sounds

Phonological disorders:

problems with fronting, sudden stopping, and deleting final consonants of words

Language disorders:

delayed development in receptive language and expressive language skills

Fluency disorders:

stuttering, cluttering, and other difficulties with producing a smooth and consistent rate of speech

Feeding/swallowing disorders:

difficulties with chewing or swallowing, or a child's refusal to eat certain foods or food groups

Cognitive-communication needs:

difficulties with attention, memory, organization, problem solving, reasoning, and executive functions
Bilingual Speech-Language Pathologists
Bilingual Speech Therapy Also Offered
For young bilingual children suffering from communication difficulties, the benefits of bilingual pediatric therapy in both English and Spanish cannot be overstated. Here are a few ways that our bilingual speech therapy resources can help clients grow and thrive:
Communication in English and Spanish
Through a combination of aided and unaided communication techniques, our clients gain skills and learn to express themselves clearly and effectively. Speech therapy, after all, is about language. It's not just speaking; it's about communicating and expressing ideas to others.
Enhance and Maintain Social Skills
Good health begins with good social skills. And social skills are closely related to language skills. Our bilingual speech therapists employ modeling, role playing, and other techniques to teach good social skills and show clients how to adapt to dynamic social situations in multiple languages.
Practice Nonverbal Communication
No matter what language you speak, over half of face-to-face human communication is done non-verbally. Facial expressions, body language, etc. often say more than words. That's why our speech therapy services aim to develop 'total' communication skills wherein the body and voice work together to communicate effectively.
"Tuvimos la suerte de poder encontrar un terapeuta que habla bilingüe inglés / español [...] Podemos decir que después de unos meses de terapia en el hogar, hemos visto una gran mejoría, aunque nuestro hijo todavía está en las primeras etapas del habla, Paula le ha enseñado a comunicarse con nosotros. Nos encanta lo paciente y amable que es, pero su profesionalismo y determinación se destacan."y espero con ansias las próximas sesiones."
Maria G.
"Paula works well with our son, balancing his needs for speech & language. She coordinates well with ​other therapists to ensure our son is supplemented ​properly for the school curriculum and beyond. Our son enjoys working with her!"
Paul Z.
"Paula has been working with our 28-year-old son for two years. [His] progress has been outstanding -- ​in his confidence, speech, and reading. [He] looks forward to Paula's weekly visit to our home. Paula's professionalism and flexibility definitely make her an integral part of [his] support team. We highly recommend her!"
Mandy C.
"Paula [exhibits] a calm demeanor and great sense of humor which quickly put her students at ease. [...] She is very collaborative in her style and inclusive in her thinking when working ​with others ​and providing services to her students."
Kenneth P.
"Paula's personality is warm and charming and clients of all ages adore her. Paula is, therefore, able to incorporate effective therapeutic techniques during her sessions to get the most out of her clients during each session. [...] Paula is very intuitive, ​has a natural talent for therapy, ​and exhibits a wide variety of experiences."
Prudence A.
"Paula was wonderful to work with. She always arrived on time with a positive attitude and well prepared to help my daughter. She eagerly updated me with their progress and significantly helped improve my child's speech. My daughter always looked forward to her sessions with Paula!"
Carrie H.